Knockwise is Feature Packed
Real Time Title Data • Lead Management Coaching Tasks • Performance Tracking Metrics
Get Your Free Trial Started Now:
Don't wait for opportunity to knock, go out and knock for opportunity!
Piere Pirnejad

Realtor | KnockWise Founder
Work Smarter
Empowering local real estate agents with a revolutionary door to door knocking tool. Map your lead farm, get real accurate homeowner and property data, and track your performance. This tool puts an end to tiresome and outdated manual notation and planning, to support farming real estate leads by door knocking.
Free Full Version
No credit card or appstore subscription required. Free to use in Full for 30 days with no commitment. We beleive in the value of our product, and that's why we are the only door knocking app on market to offer free data, with MLS, for 30 days for free!
Success Stories
Avg. User Opportunity Rate per Farm, Knockwise Customer.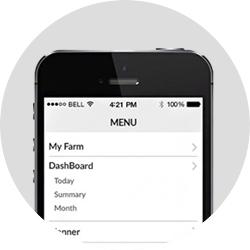 Dashboard Overview
When first logging into the mobile app you're met with a suite of overview and analysis tools in the dashboard. First screen, today's tasks tells you what you're facing, and if your task completion deadlines have been met. A swipe gives you a screen of chart analytics and date range filters. A third and final swipe gives an upcoming tasks snapshot.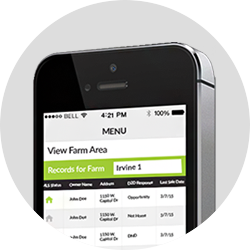 Farming on the App
Within my farms and specifically in knocking mode, is a unique Knockwise knocking session feature; the single feature that can only be completed on the app. Visit your farms (created in web) and study the data in map or list view. Click any record for the property details, also see your notes and task history. When ready to knock, click the door icon and go create opportunities!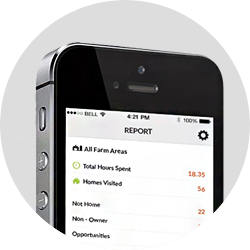 Real Time, Real Data, Real Results!
In the app dashboard you see snapshots of activity and tasks. In the app planner you see a full calendar view of future tasks, and within the app reports section you get more performance details. We recommend using the web to dive deeper into your performance data, but we made sure you can also get some of the same data on the app while mobile.
What's the Web Do?
The web portal is your control center. When first creating an account, map your farm here then use the app. Return to the web for task and report management.
What's the App Do?
The app allows you to facilitate your canvassed farm knocking sessions, as well as view snapshot data with a survey-type CRM system. Use the app when in the field.